Reading
While away I read the YA novel I spent years looking for and found a few months back, Invitation to the Game by Monica Hughes. I just looked up the details of Hughes when writing this up, interesting woman. The dystopian novel is about school graduates whose grades aren't good enough to land employment so their bused off to Unemployed slums. Her and her friends become involved in the mysterious Game, a distraction for their dreary lives that transports them to paradise. This book stuck with me because of the gloom of not being able to choose your way in life. The book doesn't quite hold up but I am so fucking glad I reread it.
Another dystopian scifi book about Games, Ready Player One, is what I'm currently reading. By Ernest Cline and set for a film adaptation, I actually bought the book years back. So far, so good. Being an 80s kids I like the references even if its to 80s films I didn't care for or watch. The book about a billionaire game designer who left his fortune up for grabs to players who can fin it in the VR world of OASIS, its a damn good read right now. Spielberg is doing the film adaptation.
I also tried reading Prison School… eh… Arts okay…
After some problems with Midtown shipping the issue Friday, and the 3-5 days turning to 7 business days while I was outta town I finally got my copy of Jem #16. Good issue. Sad to see Sophie Campbell go, not a big fan of the incoming replacement artist. I actually had this comic on my DCBS order but since I was out of town I went with Monthly shipping. So… no new comics till August. Unless something comes into the mail.
Well, I did get some manga and comic collections before I left town. Wonder Woman by Mike Deodato which I already wrote about. Legion of Super-Heroes Great Darkness Saga, the legendary LOSH story by Paul Levitz and Keith Giffen, it was alright. Still have The Curse trade to read of theirs. The excellent One Punch Man vol 7 finishing up the alien invasion storyline which I first saw in the anime and features a very cool bonus story. Also another volume of My Love Story, the best shojo manga thats not called Nana.
Listening
Nothing really. Did order the upcoming PIG album, the Gospel. First real PIG album in… er… decade?
Watching
I saw Tarzan and Ghostbusters, liked both. Reviews for Tarzan were mixed but I thought it was pretty fun. I enjoyed the cast greatly. Ghostbusters cast was the bets part of the movie, very good stuff.
Finished Netflix's Stranger Things, I agree that is more early John Carpenter than early Steven Spielberg. Winona Ryder was very good but I think David Harbour was the best of the cast. That said, anything that gets Ryder more work is great! Check this out if you're drawn to those 80s scifi/horror classics, or even darker kids adventure stories of the time.
Steven Universe is about to kick up new episodes, oh yeah…
Need to catch the latest episode of Preacher, got very mixed feelings on the series.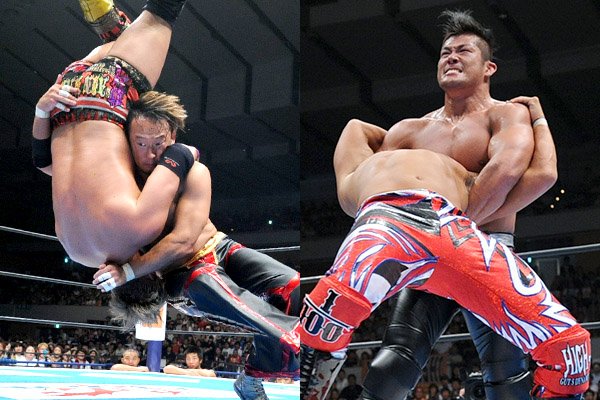 Wrestling
Since this takes up a bit, decided to separate it.
I still got WWE's Cruiserweight Classic to check out, was out of town when it started. Got the first 2 parts of Lucha Undergrounds Ultia Lucha Dos, the third part airs Wednesday, will watch them all back to back.
Spent a buck to rent a CMLL show, first matches bored me and skipped to the reason for the rental-Michael Elgin vs Ultimo Guerrera. The Canadian powerhouse who has had a career renisance thanks to New Japan Pro-Wrestling was invited to Mexico with other NJPW talent by CMLL, partners with NJPW. Elgin competed in CMLL and their sister promotion Liga Elite where he won a single elimination tournamnet to become the Elite World champion. Now a double champion Elgin moved from technio (good guy) to Rudo (bad guy) depending on who he wrestled. Was part of the brilliant International Gran Prix at the last CMLL PPV where he ran into Ultimo Guerrero, a legendary luchador who eliminated him from the match. The two faced off in Elgins last night in CMLL, in an excellent one on one encounter. Elgin continues to conquer the world of wrestling in spite of a number of US fans insistence that he is no good. Guerrero is an excellent luchador, I only seen a handful of matches but he has a lot of charisma that shines through. Elgin did a number of things in mexico I don't normally see him do, taking to the style quickly.
Back to NJPW, G1 Climax started to day. Block A first round with various undercard matches teasing Block B on Friday. Block A started with a bang as Hiroyoshi Tenzan, in his 20th and last G1 defeated Tomohiro Ishii. Tenzan is a star in NJPW and those fans ate up everything while some American fans are probably feeling conflicted about this, Ishii more popular here but they understood the story behind Tenzans run. Togi Makabe beat Tama Tonga in an okay match which had to follow such a big match in Tenzan/Ishii. Hirooki Goto coaxed a good match out of Bad Luck Fale. Right now, 3 for 3 in picks, right? Than BAM! SANADA, formerly Seiya Sanada of TNA, upset the Ace of the World Hiroshi Tanahashi. Coming back early from injury in part because of the tournament and also because their star roster was depleted by WWE, his presence means more ticket sales. Tanahashi and SANADA share a common mentor in the legendary Keiji Mutoh (better known to American fans as Great Muta). This was a great encounter in its last half witht he first half just being okay. Overall, wow. Finally, putting me back on track NOAH representative and innovator (seriously, this guy invented and popularized several moves) Naomichi Marufuji definitely defeated NJPWs current Ace, the IWGP Heavyweight champion. Dynamic match that showed the that the divisive Marufuji can still go.
Tomorrow the first round of the Super J-Cup featuring NJPW, ROH, CMLL and more which focuses on the Juniors. The tournament will start proper in August.
If you're in Ohio and like Rollercoasters, hit up Ceder Point.