Been a while…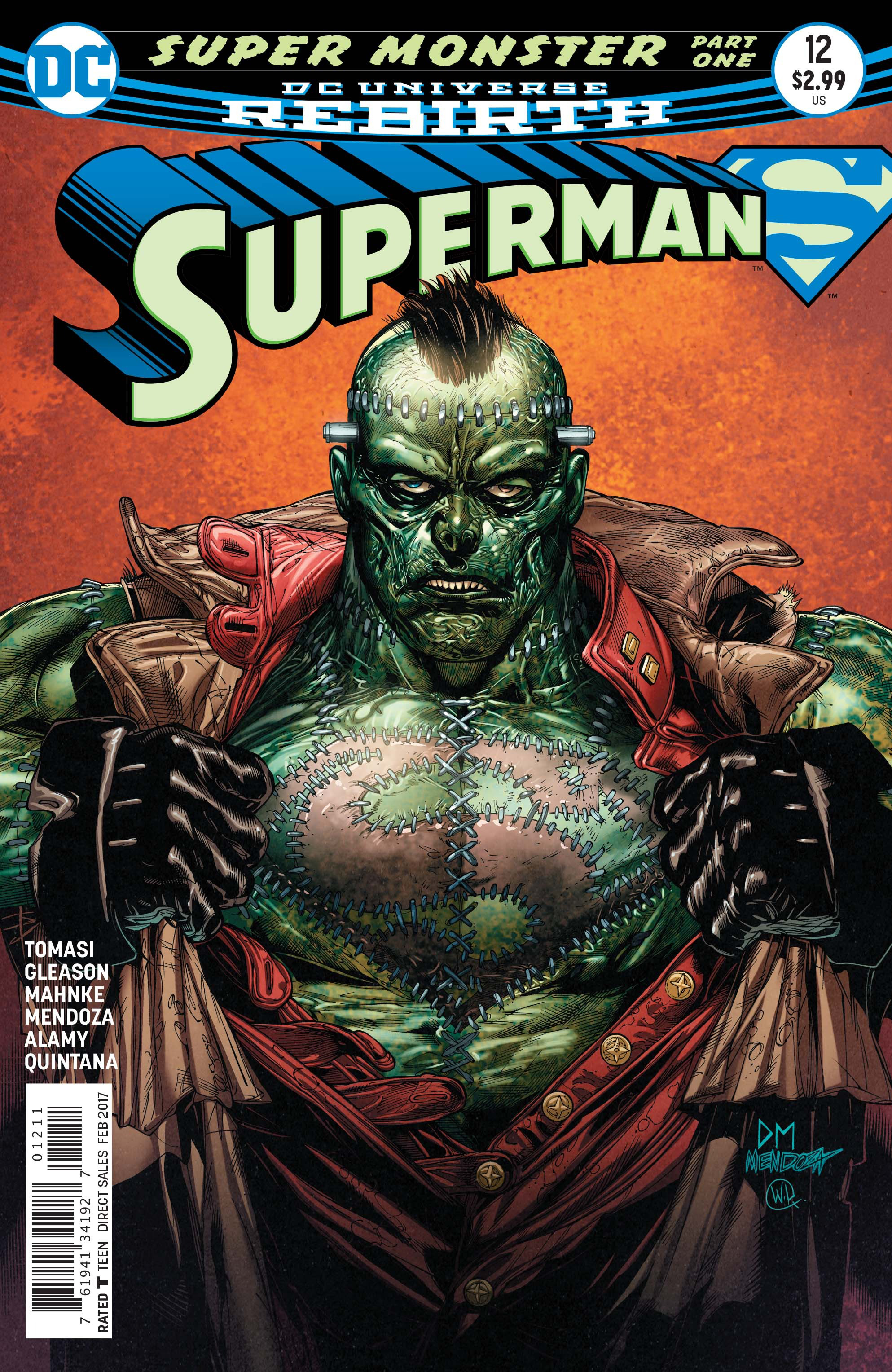 From DCBS
Wonder Woman Heritage By Cho T/S Lg-Added a shirt to my order. Have two other shirts on order that I have never gotten because the distrubtors. Hopefully I get those (or credit) and definitely this one because its an awesome image.
Wonder Woman #12-13 Var Ed-Jenny Frisons covers for my second (third?) favorite DC book right now.
Teen Titans #3-So far not digging it. Arts nice though.
Superman #12-13-Odd book. I dread reading it than I enjoy it after I finish. Each and every time.
Supergirl #4 Var Ed-Like Teen Titans, not feeling the book but like the art.
Suicide Squad #8 Var Ed-An enjoyable bad book.
Silver Surfer #10-Last few issues have been great, recapturing the glory of the teams first run which was the last volume.
Shutter #25-I believe this book is coming to an end soon, probably for the best. Great series though.
Shade The Changing Girl #3-Issue #1 looked good but the story left me cold. Got issue #2 beside me to read.
Saga #41-The current arc has not done much for me but I'm sure it'll pick up soon.
Revival #45-Another book coming to an end, probably ran too long honestly. That said the closing stretch has been very good.
Motor Girl #2-First issue was fun.
Motor Crush #1 Cvr A Babs Tarr-Heard this book has got low orders due to comic shops worried that their customers will not respond to a book with a black female lead. Fuck those customers and fuck those comic shops. Its one thing to say "the book doesn't interest me" and another to say "I don't like stories with black female leads." Fuck them.
Mother Panic #2-Got issue #1 beside me.
Klaus & Witch of Winter One Shot-More Klaus goodness.
Justice League Suicide Squad #1-2 (of 6) Justice League Var Ed-Why am I buying this?
Josie & The Pussycats #3 Cvr A Reg Audrey Mok-Depending on issue @2, which I have by me, I might drop this.
Jem Misfits #1-My favorite part of Jem and the Holograms gets their own book.
Jem & The Holograms #22 Subscription Var-Not feeling the new artist and curious about the possible diminishing of Misfits place in the book, might drop this.
Green Arrow #12-13-My favorite (or second favorite) DC book at the moment.
Gotham Academy Second Semester #4-Still good fun.
Doom Patrol #4-Pretty good so far.
Direct Currents #1-Its free so yeah.
Detective Comics #946-947-Emjoying this series.
Deathstroke #8-9 Var Ed-This, Green Arrow and Wonder Woman are fighting for my fave DC book. Love this title.
Cave Carson Has A Cybernetic Eye #3-First issue was alright.
Cage #3 (of 4)-I actually disliked the first issue a bit.
Batgirl TP Vol 03 Point Blank-Great so far. I started this series more than half way through so reading these Cassandra Cain stories has been awesome.
Archie #15 Cvr B Var Rafael Albuquerque-One of my favorite books being published.
All New Wolverine #15-I hope the X-Men relaunch doesn't fuck this title up.
Afterlife With Archie #12 Cvr B Var Adam Gorham-The book that made me start reading Archie.
From Amazon
Tomie: Complete Deluxe Edition-Junji Ito's horror manga collected. His Uzumaki is crazy.
The Legend of Wonder Woman-Missed an issue, didn't finish it, bought the trade.
Sunstone Volume 5-This might be dropping. And I might rebuy them all when put into hardcovers. Amazing series.