Happy new years. Been a while since I updated so going to start finishing my favorites of the previous year.
Already did Music and Wrestling.
Favorite Ensembles
5. TIE: Flash and iZombie
4. Stranger Things
3. Brooklyn Nine Nine

2. Westworld-An amazing thrill ride that probably would not have been as good if not for the incredible work of its cast.

1. Luke Cage-Black excellence. And the one or two guys who arne't black, they were excellent too.
Favorite Actors
Honorable Mentions: Joe Gilgun as Cassidy for Preacher, Grant Gustin as Flash, Jon Bernthal as the Punisher for Daredevil, and Mahershala Ali as Cornell "Cottonmouth" Stokes for Luke Cage
5. Andy Samburg as Det. Jake Peralta for Brooklyn Nine Nine
4. David Harbour as Police Chief Jim Hooper for Stranger Things
3. Mike Colter as Luke Cage for Luke Cage

2. Andre Baugher as Capt. Raymond Holt for Brooklyn Nine Nine-I love the entire cast but Andre is just a little bit better than everyone else on the show, and Holt is my favorite sitcom character altogether.

1. Kit Harrington as Jon Snow for Game of Thrones-Look, my interest in GoT is really the books. I find the TV series just okay. But Harrington is almost always the best thing. It might not have to do with acting but the aura he projects as Jon Snow. He pretty much is the show for me. Though I do like Sophie Turner's Sansa…
Favorite Actress
Honorable Mentions: Millie Bobby Brown as Eleven and Winona Ryder as Joyce Beyers from Stranger Things, Melissa Bensoit as Supergirl, Sophie Turner as Sansa Stark for Game of Thrones, Eva Green as Vanessa Ives for Penny Dreadful
5. Melissa Fumero as Det. Amy Santiago for Brooklyn Nine Nine
4. Rose McIver as Liv Moore for iZombie
3. Tatiana Masalny as the clones of Orphan Black

2. Thandie newton as Maeve from WestWorld-The shows best character IMO.

1. Alfre Woodward as Mariah Stokes from Luke Cage-Alfre brought the goods. From anger, fear, depression, and strength. She put on the strngets performance on a show with lots of strong performances. Another excellent villain for the Netflix Marvel shows.
Favorite Episodes

10. The Scandal of Altruism from Orphan Black-Synopsis: When Cosima admits doubts about finding a cure in time to save her life, Sarah makes a lone decision that exposes Kendall to those she's spent years hiding from. Meanwhile, Art and Felix team up to protect naïve clone, Krystal Goderitch, from herself, and Cosima looks for answers about Delphine's disappearance.

9. A Blade of Grass from Penny Dreadful-Synopsis: After receiving a clue about a past experience, Vanessa convinces Dr. Seward to use a new form of therapy, hypnosis, to take her back in time.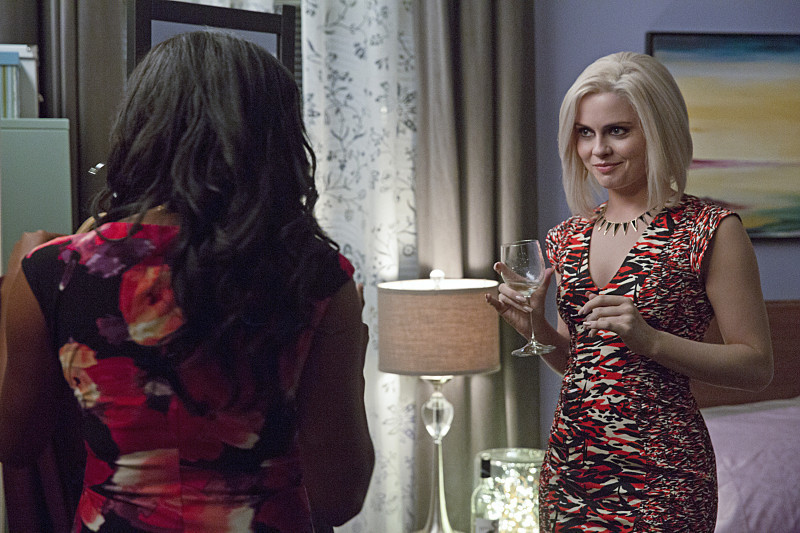 8. Real Dead Housewife of Seattle from iZombie-Synopsis: Liv eats the brains of a recently murdered trophy wife who was pushed to her death from the balcony of her stunning architectural home in the hills by a hired hit man. A Pinot Grigio-sipping, suddenly fashion obsessed Liv and Detective Babineaux begin questioning suspects in their search for the original brains behind this murder. Meanwhile, Liv and Ravi are surprised to learn that Peyton has returned to Seattle.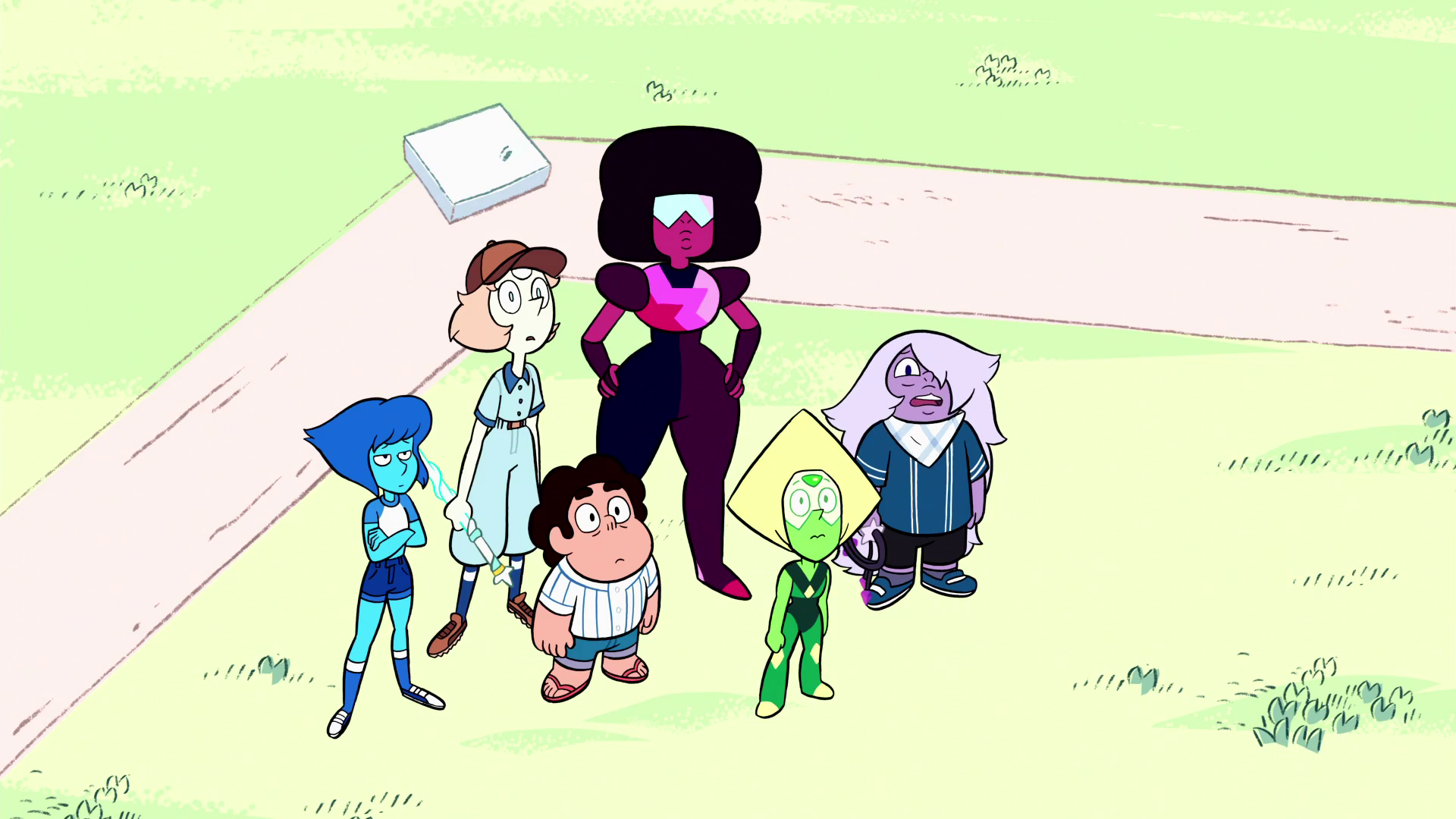 7. Hit the Diamond from Steven Universe-Synopsis: Steven and the Gems play a game of baseball against the Homeworld Rubies. In order for the Rubies to search the barn, they must beat the humans (Steven, and the Gems posing as humans) and if they lose, they have to leave forever.

6. Greg and Larry from Brooklyn Nine Nine-Synopsis: After a surprising turn of events in the Nine-Nine's attempt to track down Adrian Pimento's hitman, the precinct drops everything when they find that Holt is in danger, with Bob trying to kill him. Amy and Charles leave Texas, where Amy was spying on Jimmy Figgis' sister, Maura, in a maximum security prison. They use Rosa's apartment as a safe house.

5. Battle of the Bastards from Game of Thrones-Synopsis: The Battle of the Bastards is a battle late in the War of the Five Kings in which Jon Snow and Sansa Stark retake Winterfell from Lord Ramsay Bolton, the Warden of the North, and restore House Stark as the ruling house of the North.

4. Log Date 7 15 2 from Steven Universe-Synopsis: Steven sneaks a listen to Peridots audio diary.

3. Brrap Brrap Pew Pew or That's Too Much, Man! from Bojack Horseman-Synopsis: Diane and Mr. Peanutbutter decide to have an abortion. While ghostwriting a text for teen pop star Sextina Aquafina, Diane accidentally tweets out that Sextina is having an abortion. This tweet leads to national controversy, though Sextina later uses "her" abortion to boost her popularity.

2. Manifest from Luke Cage-Synopsis: Family first in the 7th episode of Luke Cage as tensions between Mariah and Cottonmouth build to a shocking breaking point.

1. Weirdmageddon 3: Take Back The Falls from Gravity Falls-Synopsis: Ford discovers Bill Cipher's true motives, the Mystery Shack crew forms a plan to fight back. A final confrontation with Bill leads to the Pines family's ultimate fate and greatest sacrifice.
Favorite Shows
Honorable Mention: Stranger Things, Orphan Black, iZombie, Flash

5. Brooklyn Nine Nine-Is it the best sitcom on TV? I don't know. Its the one I watch and the one I love. Season 3 was excellent and season 4 has been great thus far.

4. Westworld-I saw the movie sometme at the start of 2016 and it made me curious how they were going to execute a full TV series on the premise. The show came and blew me away. Captivating TV and I do not want to wait till 2018 for season 2.

3. Luke Cage-SWEET CHRISTMAS!

2. Bojack Horseman-Is this a sitcom? It can't be-an animated black comedy is the better description. This is a dark, heavy, soul crushing show. Its also worth watching. This show finds new ways to push forward and when you think Bojack can't get any lower as a person, he some how does. Will he finally pull himself up?

1. Steven Universe-With more focus on the mythology and the escalating stakes, Steven Universe continues to be one of the more enthralling shows out there. Its still the most progressive and low key pushing what is possible in childrens television. I had such a ball with the seasons in 2016 I could have done a few more episodes as favorites if I did a top 20 episodes.